Third Man Records Releases Album Introducing Martin Solis & Los Primos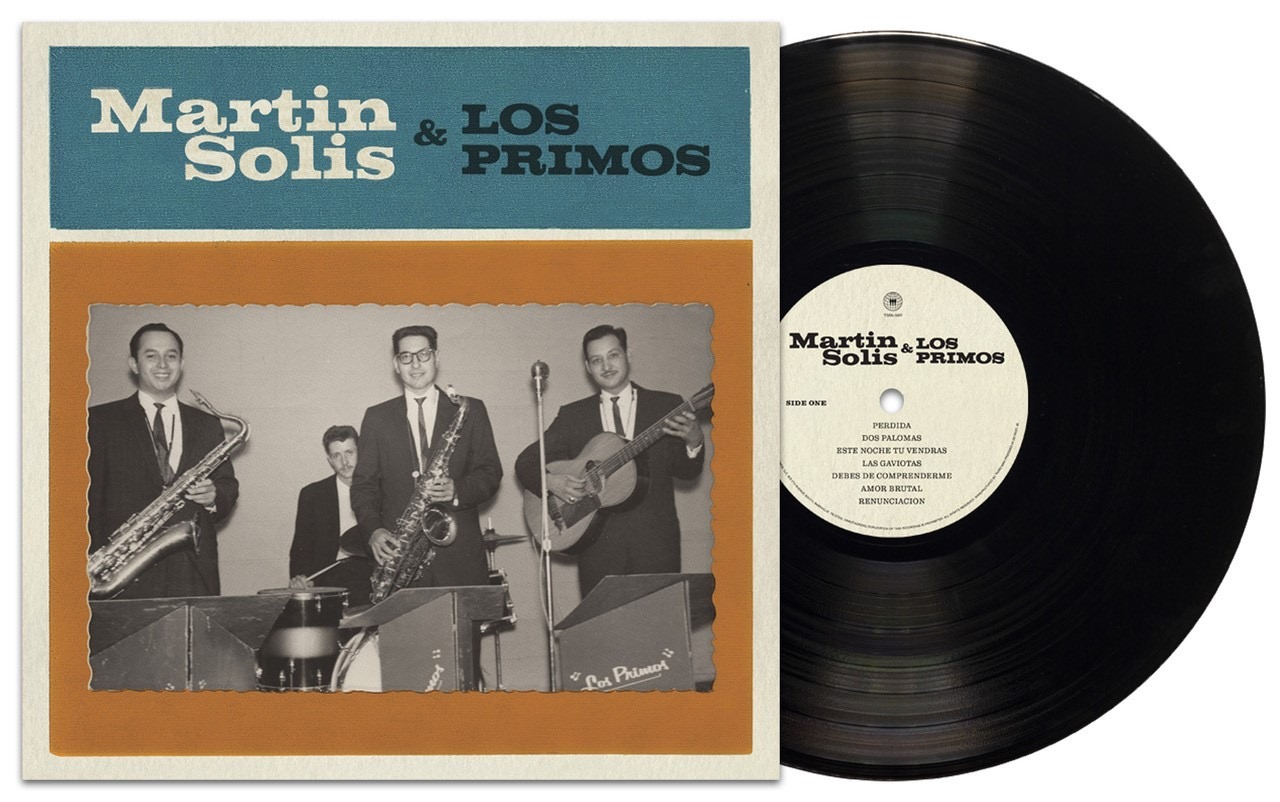 "Introducing" seems a counterintuitive title for an album by a performer whose musical career spanned over five decades. For many years, Martin Huron Solis, Jr., a bajo sexto player and vocalist, was well known and respected amongst Texas-Mexican musicians and fans in Southeast Michigan. In all those years of performing live, though, he never tried to pursue a career as a recording artist; known recordings of his music were limited to taped radio broadcasts and home video. Outside of the Mexican American community, Martin was virtually unknown. In this sense, Introducing Martin Solis & Los Primos, a collection of recordings almost lost to time, does mark an introduction of Martin's music to a broader audience than those who had the good fortune to see him perform live or hear him on a radio broadcast.
In 2018, while cleaning out his parents' attic, Martin's son Frank came across a paper grocery bag that he assumed to be garbage and nearly threw out. Fortunately, he looked inside just to be sure and found that it held multiple tape reels. Forgotten for years, the tapes contained recordings of over thirty songs, some rehearsal recordings and some live performances. Frank took the tapes to his childhood friend, Eddie Gillis, production manager at Third Man's Detroit pressing plant. Initially hoping only that Eddie could digitize the tapes to make CDs Frank could pass out to family members, Eddie was impressed enough with the recordings to share them with others at Third Man. Containing what are likely some of the earliest recordings of conjunto music in Michigan, Third Man Records recognized the historical significance of the tapes and the importance of sharing them widely. From the over thirty songs on the tapes, twelve are collected on the album, which was released in July of this year.
The release of the album is the culmination of a journey that began in 2017 when Frank nominated his father for induction into the Tejano R.O.O.T.S. Hall of Fame (Recognizing Our Own Tejano Stars), located in Alice, Texas. Inducted in January of 2018, Martin became the first Michigan-based musician to be inducted into the Hall of Fame. Following his induction, Martin was recognized by Mayor Stacy L. Bazman of the City of Melvindale, his longtime home, who declared January 17th, 2018 "Martin Huron Solis, Jr. Day." He also received letters of recognition from Commissioner Ilona Varga of Wayne County's Fourth District, State Representative Clara Clemente of Michigan's Fourteenth District, and State Senator Morris W. Hood, III of the Third District. Martin gained further recognition in February of 2019 when he was selected as one of three awardees of the Michigan Heritage Award, presented by the Michigan Traditional Arts Program at Michigan State University. Though Martin passed away in August of 2019 at the age of 90, the Heritage Award was formally presented to his family during JSRI's 30th anniversary conference in October, 2019.
Only gaining recognition outside of the Mexican American community in the last years of his life, the release of Introducing Martin Solis & Los Primos cements his legacy as a pioneer of Texas-Mexican music in Michigan and an immensely talented performer. Martin thought of himself as a conjunto musician, but the songs on Introducing blur the lines between the conjunto and orquesta tejana styles, observable in the presence of his cousin Willy Huron on saxophone. Martin's abilities as a bajo sexto player are best heard on the instrumental polka tracks, while his vocal talent shines through on the rancheras. The album, as well as an upcoming documentary film directed by MSU alumnus Emily C. Smith, offer a final tribute to Martin's life and music, and are a testament to the vibrancy of the Mexican American community in Michigan.