In Memoriam: Guillermo Martinez (1950-2020)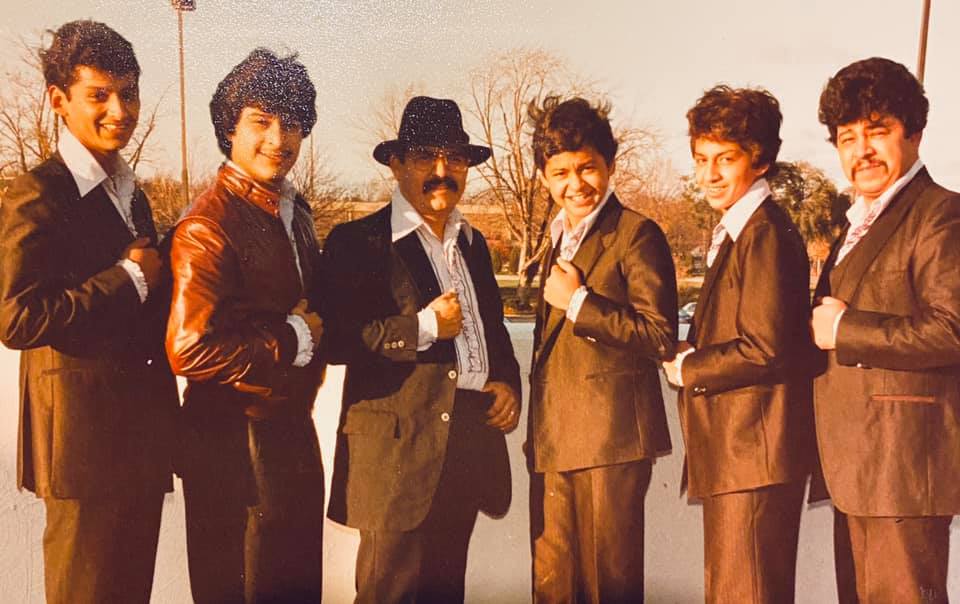 On July 20, 2020, musician, poet, and activist Guillermo Martinez passed away at his home in Kalamazoo, Michigan. Known as Memo or Willie to friends, Guillermo was born in Donna, Texas on August 15, 1950. His family traveled from Texas to Michigan as migrant farm workers and settled in Fennville, Michigan. His experiences as a farmworker guided both his art and his advocacy.
Guillermo got an early start as a musician touring with the family band, Los Zinco Magnifikos, having received instruction on accordion, guitar, keyboards, and drums from his brothers. Over the years he performed with a number of groups, including the Outsiders, the Lowriders, Karizma Band, Suave Band, and the group for which he has received the greatest recognition, Los Bandits de Michigan.
Formed in 1991, Los Bandits were led by Guillermo and René Meave. They blended Texas-Mexican conjunto music with rock & roll, blues, reggae, and other styles, and spoke directly to the migrant experience in Michigan. Los Bandits often performed in schools, teaching cultural sensitivity through music. Guillermo and René received numerous honors for their efforts, including a special tribute in 1999 from the Governor and Hispanic Caucus of the State of Michigan, the Distinguished "Aguila" Award in 2011 from the Committee to Honor César E. Chávez, and the Michigan Heritage Award in 2012 from the Michigan Traditional Arts Program at MSU. Los Bandits were also the subject of a 2005 documentary film, More than a Tex- Mex Band, directed by Dhera Strauss.
Guillermo also became an advocate for migrant farmworkers at a young age. During his time as a student at Kalamazoo Valley Community College he became a recruiter for the Fennville Migrant Summer School program. Over the course of his career he served on the State of Michigan Commission of Hispanic Speaking Affairs and the United Way Hispanic American Council. From 1994 to 2010, he worked for the State of Michigan Department of Labor and Economic Growth as an Agricultural Employment Specialist, promoting fair treatment of and equitable access to state services by migrant farmworkers. At the time of his passing, Guillermo worked as a Migrant Farm Worker Parent Engagement Coordinator for the Van Buren Intermediate School District, meeting with parents in migrant camps to provide information on such topics as the rights of and community resources available to migrant students and their families.
Over the years, Guillermo collaborated with the Julian Samora Research Institute in his capacity both as an advocate for farmworkers and as a musician and poet. Most recently, in 2019, he appeared on a panel at JSRI's 30th Anniversary conference in a conversation with musicologist Laurie K. Sommers. He will be remembered for his many contributions to the cultural life of the Mexican American community in Michigan and his lifelong commitment to farmworker rights.