Farm Management Course for Latino Farmers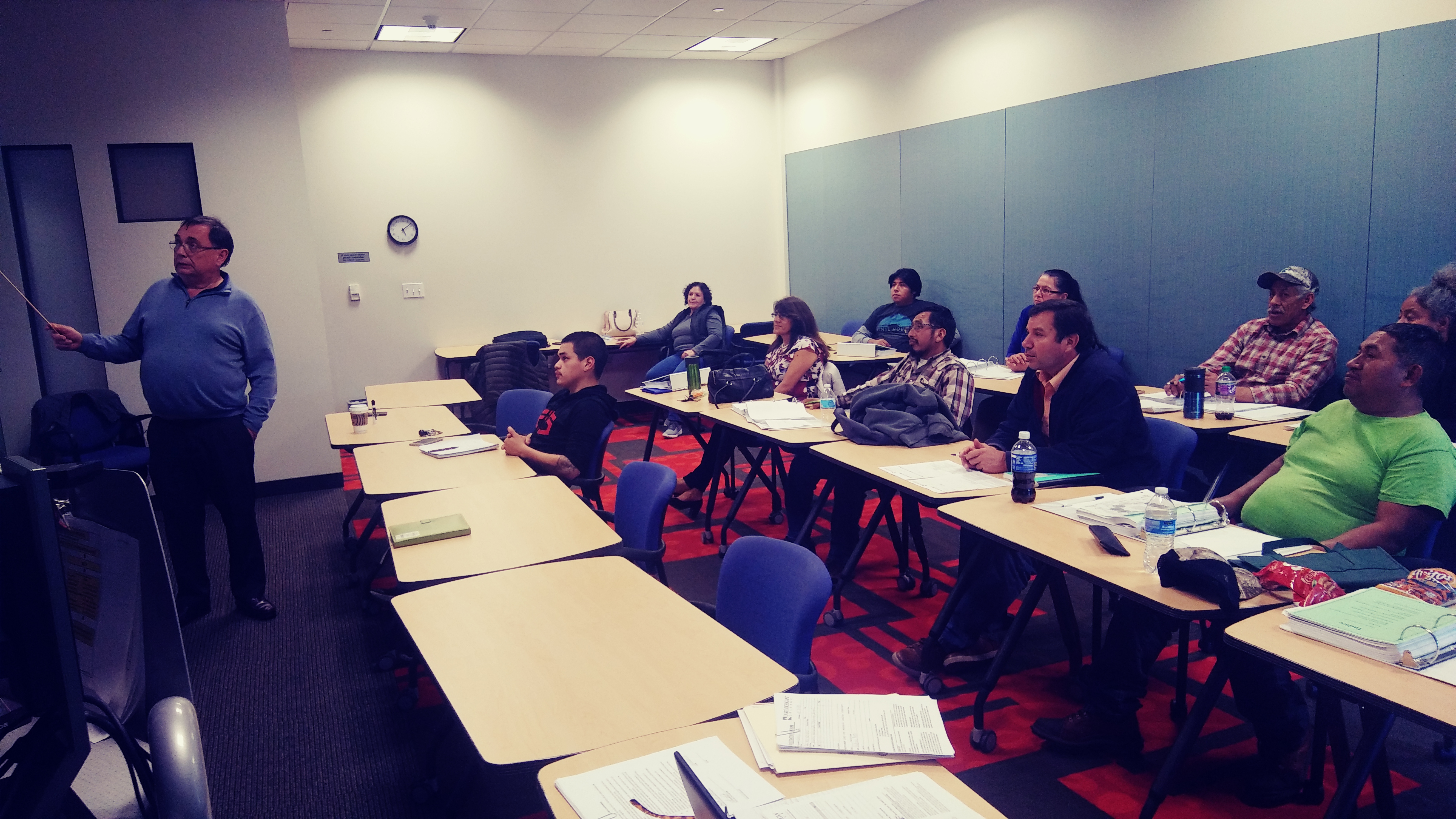 The Julian Samora Research Institute (JSRI), in cooperation with Michigan Farming and Food Systems (MIFFS) and support from the National Immigrant Farming Initiative (NIFI) of El Paso, Texas, conducted for the second year a two-course sequence on farm management for Latino small farmers. The course sequence, "Introduction to Farm Management," extends for two semesters and is taught in Spanish at Lake Michigan College, South Haven campus by Marcelo Siles and Filiberto Villa.
During these two years, 37 Latino farmers participated in the program and 24 of them obtained their Certificates of Completion. Due to the COVID-19 pandemic, eight of the fourteen classes programmed for the 2020 Spring semester were conducted online via Zoom. Prior to making this change, the course instructors assisted students in learning about Zoom and how to participate in the course.
The course content has been designed to introduce Latino Farmers to the U.S. agriculture industry and how it operates. The course also teaches participants how to market their products, implement food safety practices, develop and maintain a good recordkeeping program, comprehend and maintain financial statements, develop business plans, complete tax forms, network with other farmers, and learn leadership principles and the advantages of social capital.
The course participants' evaluations of the program are highly positive, with several of them having implemented what they learned in the courses in their farming operations. Several are also encouraging other Latino farmers to participate in next year's cycle. The program organizers and instructors are very pleased with its outcomes since it has been creating a critical mass of Latino producers with basic knowledge about U.S. agriculture and farm management principles that help them to keep their farming operations sustainable over time.