Family or the Workforce?: Latina Mothers' Work Life Balance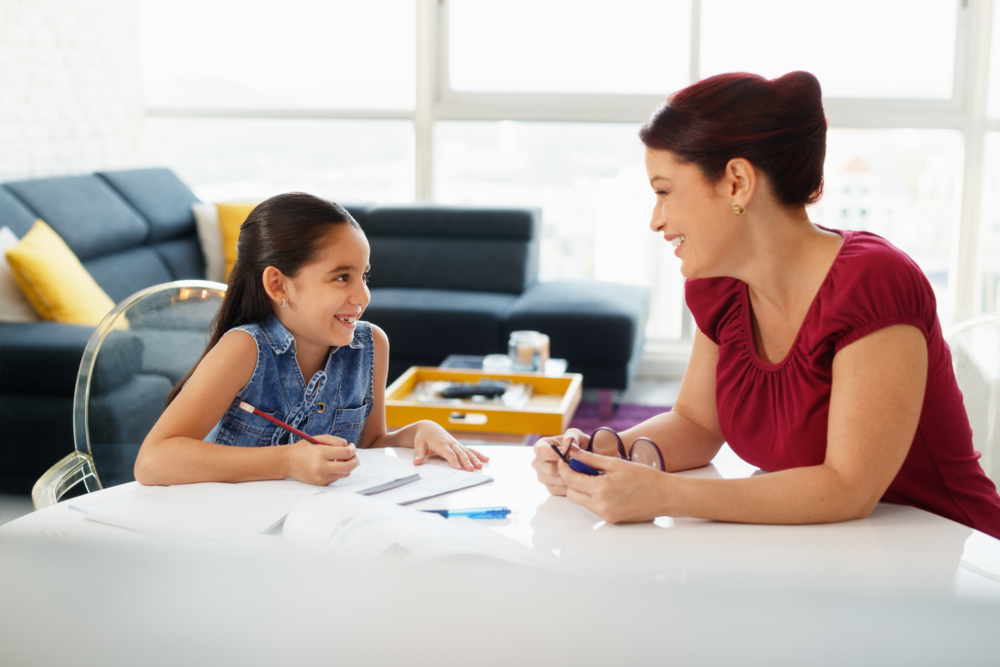 With the sudden onset of the coronavirus pandemic in March 2020, individual persons, families, business owners, etc. saw their world flipped upside down. This was particularly challenging for families with young children. According to a report from Child Trends, roughly 29% of Latinos are facing economic and/or health related hardships as a result of the pandemic. Existing structural inequalities were exacerbated by the pandemic and continue to disrupt and harm the stability of Latino families. Populations of color were disproportionately affected by the pandemic, with Latina mothers and parents in general hardest hit when we examine the impact it has had on the population.
The results of a survey by the COVID-19 Research Working Group at the University of California, Davis published in the January 2021 issue of the journal Traumatology depicts the ways the pandemic has negatively impacted Latina mothers in low-income essential worker families. The survey was administered to Latinas who are mostly low-income in Yolo County, California. These women reported feelings of stress and psychological distress due to financial hardships brought on by the pandemic. Of the survey respondents, 52% indicated needing to cut back on buying food, could not make rent payments, missed bill payments, among many other financial issues because of insufficient funds. These are just some of the effects the pandemic has had on Latina mothers.
These financial hardships are made worse by high unemployment rates and a difficult economic recovery for Latinas. In April 2020, Latinas had an unemployment rate of 20.2% compared to a rate of 15.0% among White Women. Their situation was further exacerbated by having to leave the workforce to take care of sick family members and/or children in need of care and engaged in remote learning. According to data from the Bureau of Labor Statistics, between August and September 2020, 2.7% of Latinas left the workforce, compared to 1% of White women and 0.6% of Black women. In July 2021, the Bureau of Labor Statistics reported that from February 2021 to June 2021 there was a 1.1% decrease in the unemployment rate for Latino men, while that for Latinas was 0.6%. Recent figures by the Bureau of Labor Statistics show that the labor participation rate for Latinas declined from 58.4% in August 2020 to 57.7% in August 2021. The rate for White women declined from 56.6% to 56.0% while that for Black women increased from 60.0% to 61.6% during the same period. These figures show that for women and Latinas there has been slow progress in their return to work.
What does this all mean for Latinas and their economic recovery? In 2020, NPR interviewed Latina mothers to gain a better understanding of the pandemic's effects on their work and family lives. One woman shared that her husband was a prison guard and due to fears of passing COVID-19 onto his family he was not home for a month. Not having her husband at home helping with the household and children forced this woman to leave her job so that she could stay home and help her children with their remote learning. Another woman discussed being furloughed from her job as a teaching assistant and having to stay home to care for her 13-year-old daughter and 10-year-old son who is autistic. This created new challenges for her. She had to obtain part-time employment to generate income while being a full-time mother, making her life extremely difficult. Their stories highlight the difficulties they experienced as Latina mothers who left the workforce because of their familial and household responsibilities.
The outlook for Latina mothers gets bleaker when looking at single mothers. Data from the Pew Research Center shows that in 2019, 76.5% of single Latina mothers were employed and this figure had dropped to 65.8% in 2020. By comparison, 57.3% of partnered mothers were employed in 2019 compared to 50.8% of partnered mothers who were employed in 2020. While both experienced declines in employment, the decline was greater for single Latina mothers than for their partnered counterparts. Further, unemployment among mothers is more prevalent if they have children 5 years of age or younger. Clearly, Latina mothers confronted additional barriers during the pandemic.
Lastly, women have always faced challenges when seeking ways to balance career and family demands, but they worsened during the COVID-19 pandemic. It has become harder for Latina mothers to re-enter the workforce and maintain employment with school closures and the lack of affordable childcare. These challenges contribute to an already slow recovery for Latino families.