20th Anniversary Celebration Conference
Home >
Events >
20th Anniversary Celebration Conference
20th Anniversary Celebration Conference | Nov. 5-7, 2009 • East Lansing, Michigan
Celebrating Two Decades of Advancing Knowledge About The Midwest's Growing Latino Population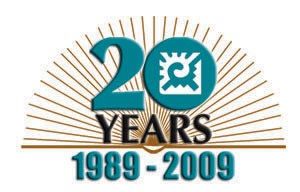 The Samora Institute hosted a conference Nov. 5-7, 2009 celebrating its 20th anniversary as a Midwest Latino research institute. The 20th Anniversary Conference theme was "Latino/a Communities in the Midwest."
The platinum conference, held over a one-and-a-half-day period, focused on issues affecting today's Latino populations in the Midwest. Conference attendees selected from 18 different panels or presentations during the Friday and Saturday morning events and were part of a scheduled Plenary Lunch on Friday featuring Dr. Jorge Bustamante.
An assortment of nationally-known and emerging scholars and researchers presented and participated in panel discussions about some of the following topics: Aging • Art • Community building • Criminal Justice • Empowerment • Demographics • Education • Ethnic Identity • Environmental Justice • Globalization • Health • Immigration • Leadership • Politics • Poverty and Income • Teen Families • Social Justice • Work and Employment • Youth Development
Conference Presentations
Increasing Knowledge and Networking Opportunities for Small Scale Mexican Growers in Southwest Michigan
Antonio Castro-Escobar, Michigan Department of Agriculture
Latinos/as in Lansing: An Oral History Approach
Ana Rocío Escobar Chew, Michigan State University
How Understanding Rural Mexico Can Enhance a Michigan NGO's Programming
Scott Corrin, Michigan Food and Farming Systems
The Central Michigan University Experience: A Case Study in Migratory Farm Worker Affirmative Action
Isidore Flores, International Valley Health Institute, Edinburg, Texas
Aztlán in the Midwest and Other Counter Narratives
Sandra M. Gonzales, Eastern Michigan University
Understanding Culture as Key to Bringing About Trust for Education with Families and Community Sustainability
Sharon Guthmiller, South Dakota State University
Latinos in the Rural Midwest — Newcomers' Assets and Expectations, and Integration Policies
Stephen Jeanetta, Domingo Martínez, Corinne Valdivia, Lisa Flores, and Pedro Dozi University of Missouri
The Well-Being of Latinos in the Midwest: The Influence of Race/Ethnicity, Location, and Local Opportunity Structures
Jean Kayitsinga, Michigan State University
Institutional Obstacles in Incorporation: Latino Immigrant Experiences in a Mid-Size Rustbelt City
Theo and Linda Majka, University of Dayton
Experiential Learning Program In Mexico
Juan Marínez, Michigan State University
Why Health Insurance Reform? The Example of Type 2 Diabetes
Ann Millard, Texas A&M Health Science Center
Engaging Mexican Immigrants in U.S. Civic life: Assessing Barriers to Incorporation
Katsuo Nishikawa, Trinity University
When Words Matter: The Discourse About Latino Immigrants in Marshalltown, Iowa
Claudia M. Prado-Meza, Iowa State University
Important but Neglected: Midwest Latino/a Biography and Memoir
Julie Leininger Pycior, Manhattan College
Carioca Cultural and Social Observations
Christiane Quinn, University of Missouri
Latinas/o Students and Science, Technology, Engineering and Mathematics (STEM) Issues
Refugio Rochín, InterAmerican College
Wage and Self-Employment Income for Latinas in Idaho
Abelardo Rodríguez, University of Idaho
Congressional Reapportionment in 2010: Do Southwestern Latinos Reduce Latino Voter Efficacy Nationwide?
Orlando Rodríguez, University of Connecticut
The Changing Demography of Latinos in the Midwest
Rogelio Saenz, Texas A&M University
Recruiting and Retaining Latinos/as in Community Research and Service Programs
Richard Wampler, Michigan State University
Changing Classrooms, Changing Climate: Models and Resources Across the CIC
Yolanda Zepeda, Committee on Institutional Cooperation